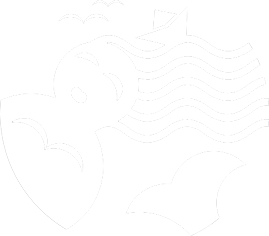 Mermaid
Chill-out, nature and the arts – that's your favourite ambience. When you visit new places, the first thing you look for is peace and relaxation. Being the true Mermaid that you are, you feel best in nature, basking in the sun, having a drink at a café by the river, or strolling in the shade of the trees. At night, you like concerts, exhibitions or friendly gatherings. The best place for you is… Warsaw!
Here is a list of attractions that you can not miss in Warsaw:
For Art Lovers
Visit art galleries, such as Zachęta, the Centre for Contemporary Art U-jazdowski, or the Museum of Modern Art
See what's new (or ancient) in the National Museum in Warsaw
Visit the Chopin Museum in Ostrogski Palace and see Fryderyk Chopin's piano within hand's reach, his manuscripts and other souvenirs
Feel the ambience of the ancient times among sculptures of the Old Orangery in Royal Łazienki
For Music Lovers
For Nature and Relax Lovers
See the Finnish wooden houses and gardens at Jazdów
See the Warsaw skyline from the roof garden at the University of Warsaw Library
See the sunset on Praga Beach
SEE OTHER TYPES.
MAYBE YOU WILL FIND FRIENDS AMONG THEM?