Do you like peace and quiet? Do you feel best in nature, by a river or a lake? Do you appreciate beauty in art and music plays in your soul? Come to Warsaw and let yourself be surprised by the idyllic atmosphere! The "Mermaid" sightseeing style will be just right for you!
Find your favorite park
Warsaw is a green city, full of parks and gardens. Did you know that almost a quarter of Warsaw's area is green? It's hard to choose one favorite park – each has its own character and loyal visitors. Regardless of the season, you will find peace and an opportunity to commune with wild nature. Remember to take nuts for squirrels on your walks!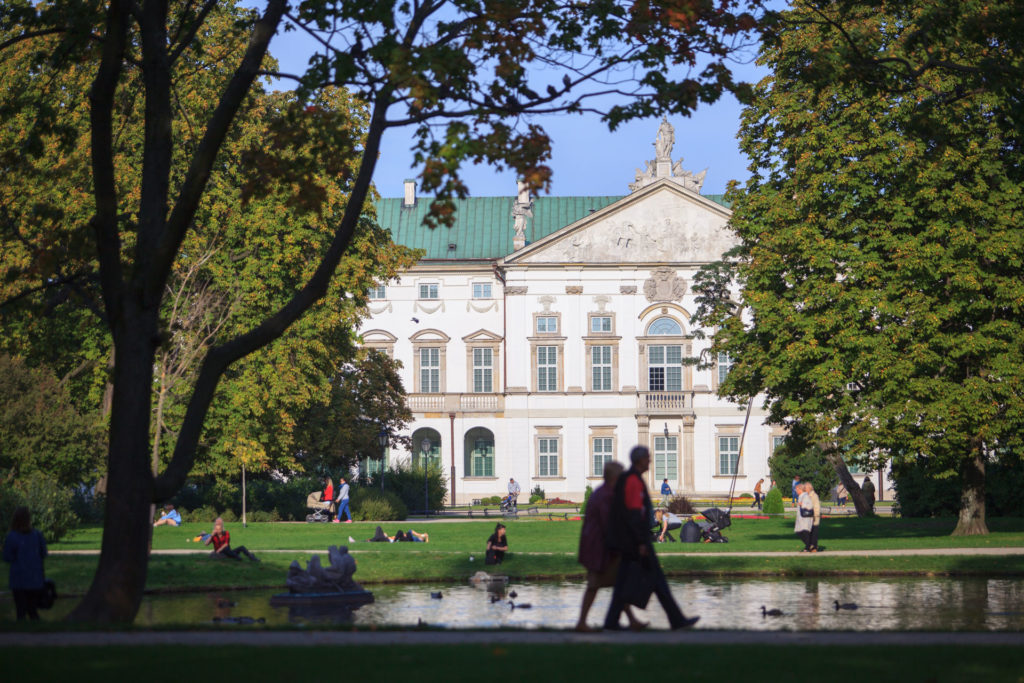 Rest and have fun on the Vistula River
You cannot miss the Vistula and its both banks, which are teeming with life. This is where residents and tourists spend a nice time in the afternoons. On the west side you will find the fashionable Vistula Boulevards with bars and cafes, attractions such as the Copernicus Science Center (check out the roof garden!) or the Museum of Modern Art. On the eastern side, you will find yourself among a thicket of bushes and trees growing on the wild bank of the river. There you will also discover natural sandy beaches in the city center of Warsaw, unique on a European scale. Poniatówka and Rusałka beaches are mandatory points of every summer visit to Warsaw. Take a blanket, a good book and immerse yourself in reading, looking from time to time at the Old Town rising on the other side of the Vistula. A cool thing to do is also a boat cruise down the Vistula river, don't forget to take binoculars for bird spotting!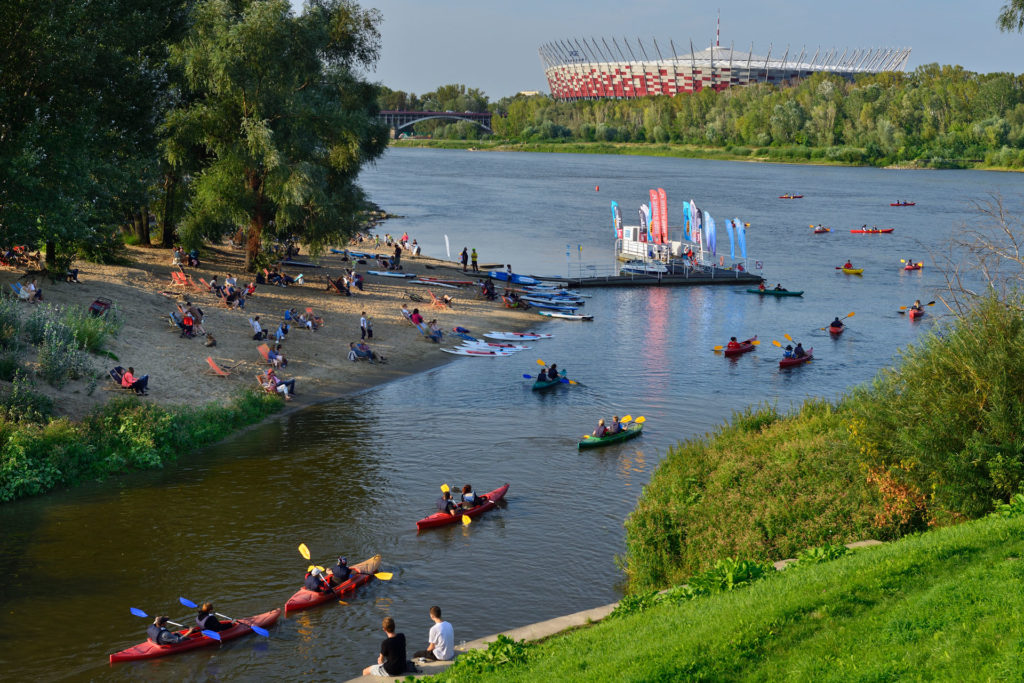 See the works of the masters, both past and present
If you want to experience high culture, the capital's museums and galleries are just waiting for your visit and tempt with attractive exhibitions. Do you want to check what's new in art? Go to Zachęta, the Ujazdowski Castle Center for Contemporary Art or the aforementioned Museum of Modern Art. Are you interested in more classic themes? Visit royal residences (ie Royal Castle, Łazienki Królewskie and King Jan III Sobieski's Palace in Wilanów – all these attractions located on the Royal Route) or visit the National Museum in Warsaw.
Immerse yourself in the music flowing through the streets of Warsaw
In many places in Warsaw, open-air concerts are held and admission is free. Chopin in Łazienki and Jazz in the Old Town are already showpieces of the Capital, attracting tourists from all over the world. If you have your finger on the pulse, you will also find folk dances in Jazdów and Praga, you will jump to the hottest hits during Wianki nad Wisłą or you can bounce to the rhythm of urban music at the Warsaw Challenge. If that was not enough, in the vicinity of Krakowskie Przedmieście and in Łazienki Park, you will find benches playing Fryderyk Chopin's music. After all, Warsaw is his city!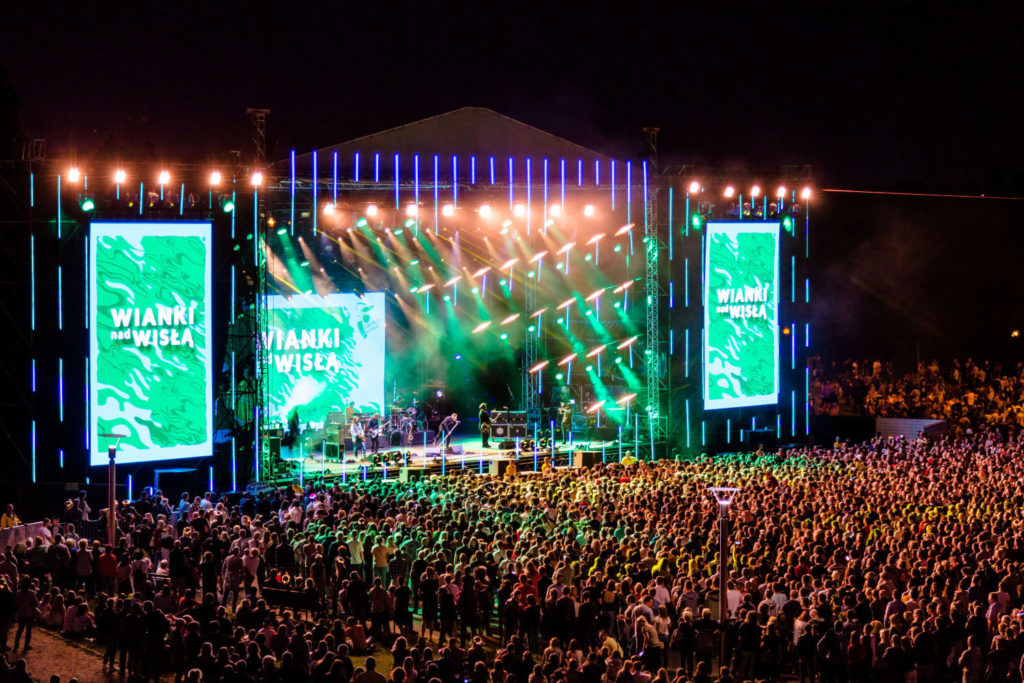 Does this way of discovering Warsaw suit you?
Take our quiz – answer 10 questions that will determine the most optimal way to explore the capital. As a result, you will get a list of "quests" – things worth doing in Warsaw. Are you a Mermaid or a Basilisk? Or maybe you have your own unique recipe for a successful visit to Warsaw? Check it out and let us know! You can find us on Facebook, Twitter, Instagram and YouTube
Do you have an idea for new challenges? Share them by e-mail to the following address: internet [at] go2warsaw.pl. We are happy to take your suggestions into account!